---
PROCUCT DEVELOPMENT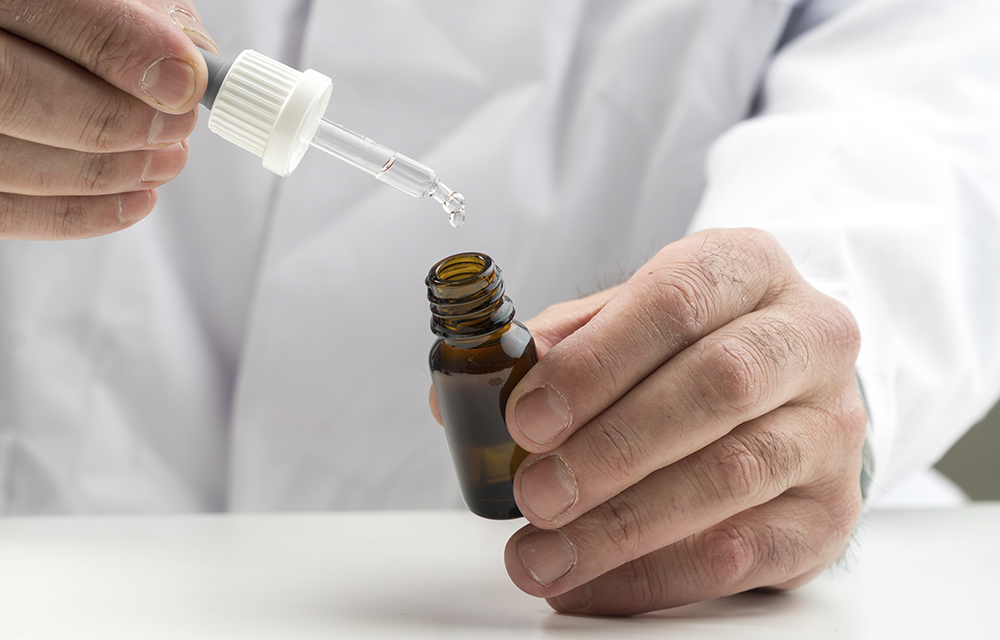 PROCUCT DEVELOPMENT
We conduct all processes from planning and developing to commercializing products by ourselves based on customers' opinions and on-site experiences that we have got by today. We never compromise. Our mission is to keep growing by pursuing and offering what is demanded by actual work sites and markets, which satisfies end users.
---
---
SYSTEM DEVELOPMENT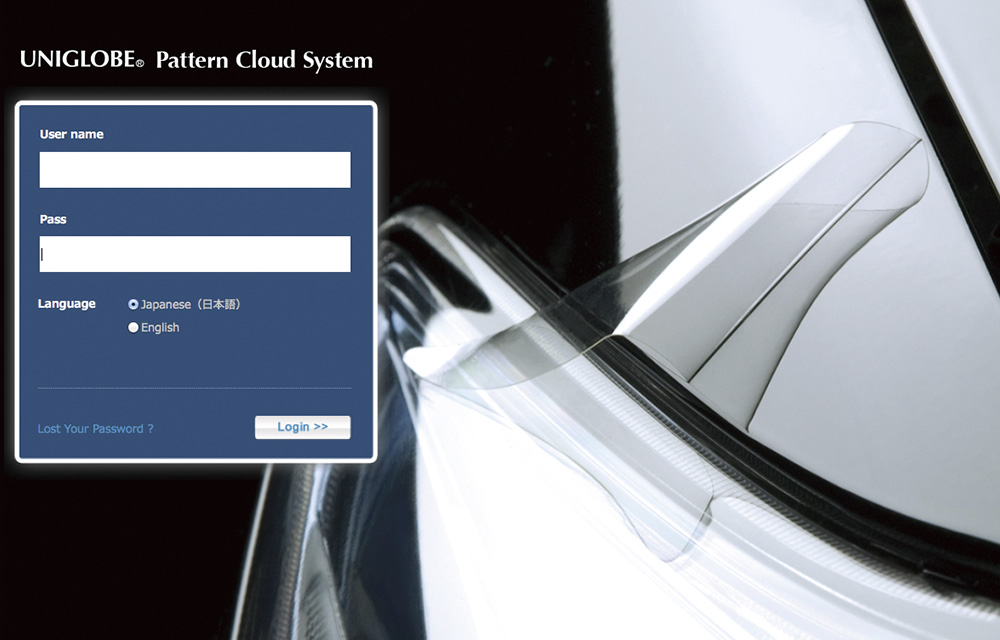 SYSTEM DEVELOPMENT
We developed a system called UNIGLOBE Pattern Cloud System (PCS), which is an online system that gives you access to pattern data of car models for paint protection film and window film. It improves productivity and provides a steady quality. Anyone in the world can use it.
---
---
EC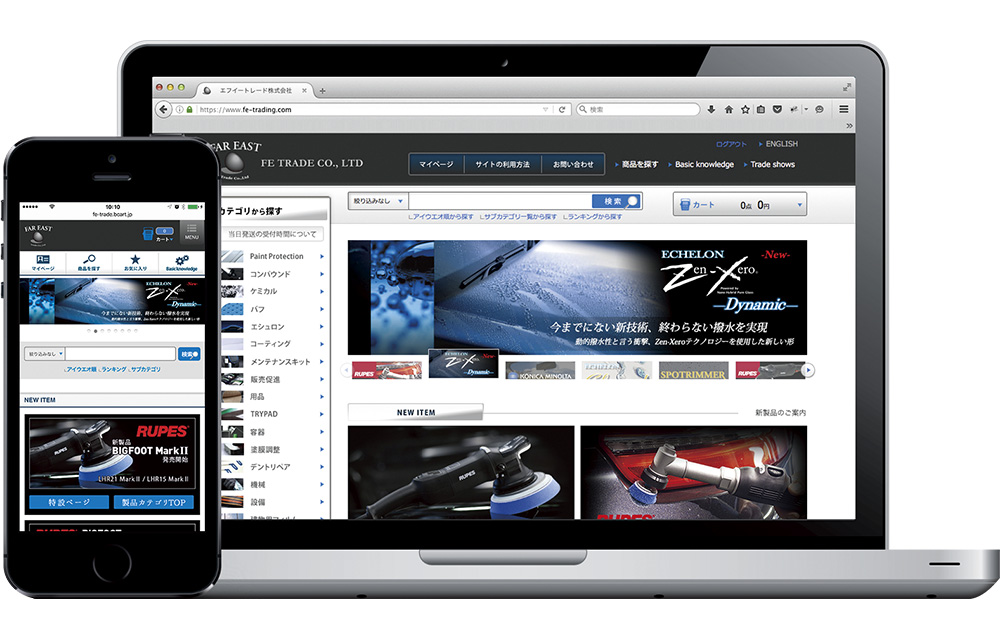 EC
We think that the internet is the best way to connect with customers worldwide. We actively use EC as a new tool to communicate with customers.
---
---
DISTRIBUTION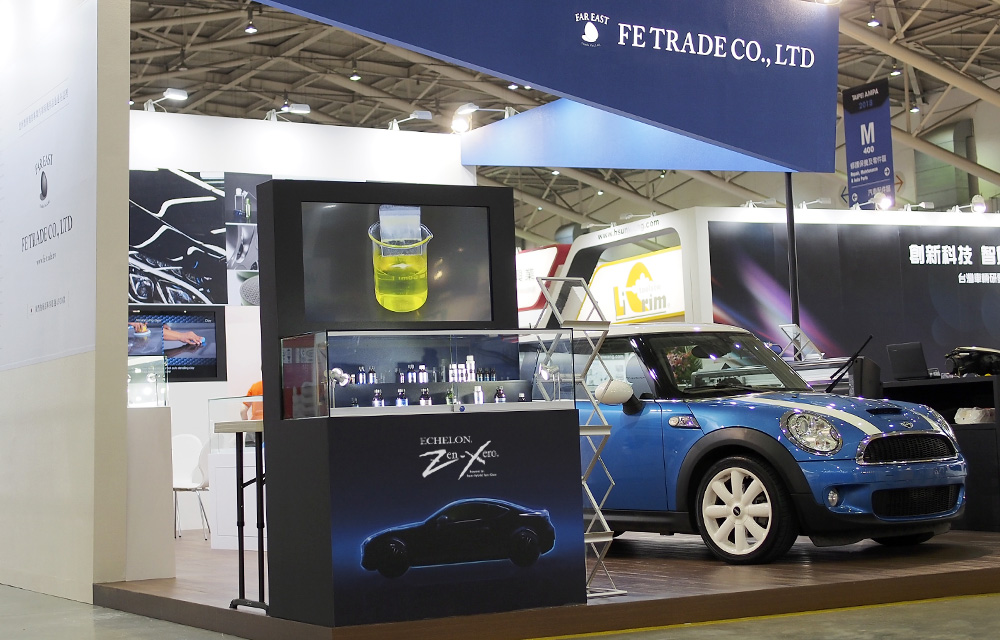 DISTRIBUTION
Regarding import business, we bring unique products not only from North America where auto detailing business originated but also from European and Asian countries. Also, we transmit Japan-made high quality products with technological strength including our own brand products to the world and have actively exhibited at international trade shows. We will continue to gather global trends and information and will keep developing new demands and innovative technology.
---
---
OEM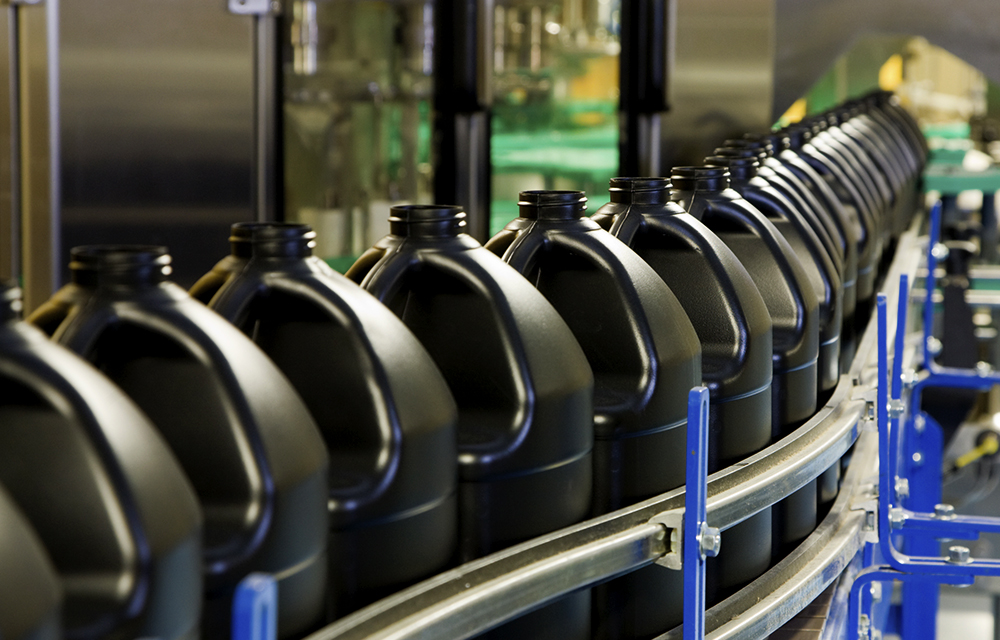 OEM
Our OEM products are distributed throughout the world, especially in Asian and EU countries. We can offer a total support including labels and packaging design. In addition, we are always ready to make proposals, which include supplies related to application of car care products, and such must-haves as aftercare maintenance kits.
---
---
TECHNICAL SUPPORT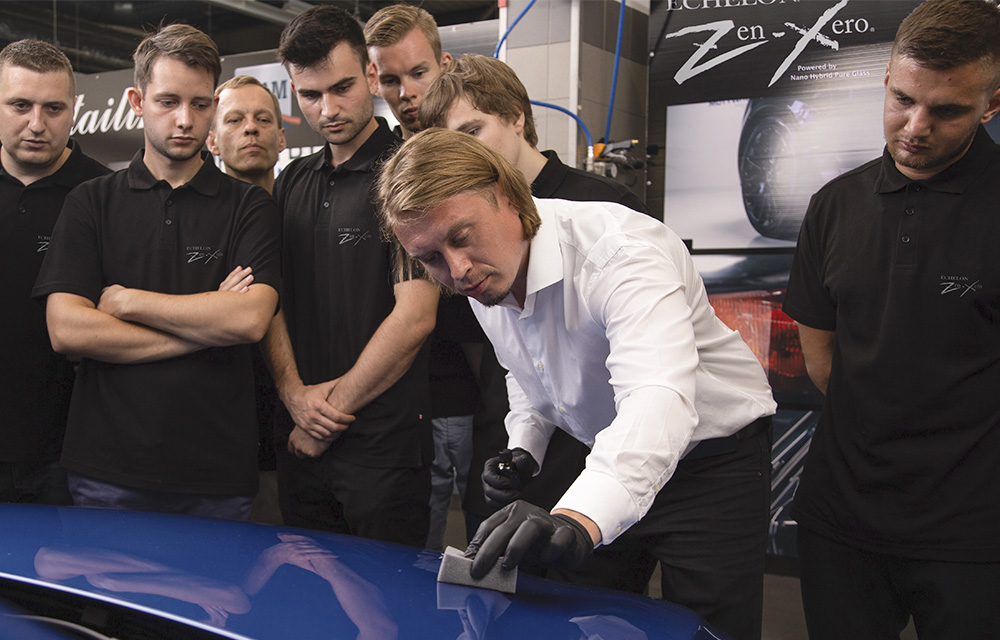 TECHNICAL SUPPORT
Further development of the auto detailing field is our goal as a member of this industry, so we provide technical support both in Japan and other countries.
---